Four persons were burnt alive when the BMW they were in rammed into a trailer on the outskirts of Ahmedabad city of Gujarat. The victims were staff of Parsoli Motors and were out on the test drive of the car.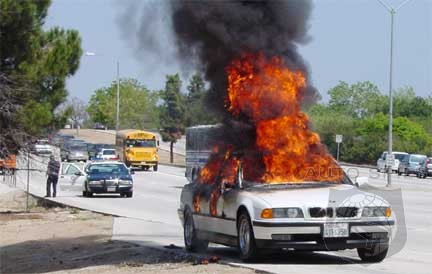 The fire was caused by a short circuit after the accident. The doors of the car were locked because of the impact and none of the four could come out. The deceased have been identified as — Dipal Soni, Yasin Sheikh, Ajmal Khan and Sharad Agara — all employees of the BMW showroom on S G Highway.
Representative of BMW is expected to come to Ahmedabad on Saturday for investigations, it is learnt.