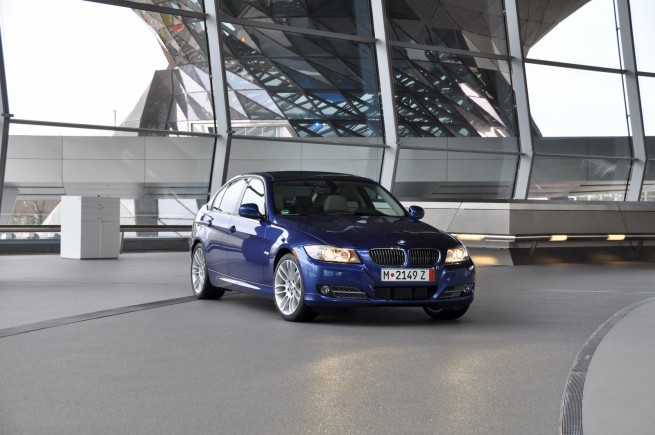 2010 BMW 335d
2010 BMW 335d. Here is an excerpt from their review:
"Having now spent 12 months behind the wheel, I have found the 335d to be a unique offering, one that combines certain traits that typically aren't found all in the same vehicle. These are sports car-like acceleration and handling, superb fuel economy, excellent ergonomics and passenger comfort, and Teutonic attention to detail.
The 425 pound-feet of torque propel the car forward like a rocket ship; indeed, there's simply no other way to describe the feeling of the raw power this car has. It handles as if it's on rails, whether at 250 km/h (155 mph) on the Autobahn or at a slower tempo on a winding mountain road.
Fuel economy has been exemplary. For highway driving, the car has consistently averaged 6.2 l/100 km (37.9 mpg). As contributing editor Paul Riegler noted on an 800 km (498 mile) drive from New York to Washington and back, "No need to stop for refueling."